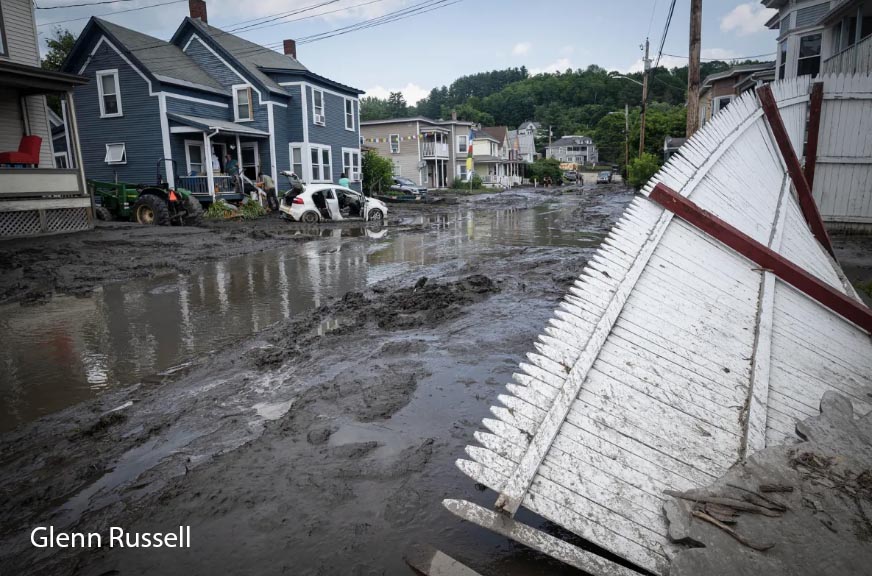 Pick up the bright orange Recovery Clean Up bags at the Barre Volunteer Hub on Saturday, August 26 from 10 am to 2 pm, 6 Washington Street, Barre. Bring full bags to the dumpster behind City Hall.
Some projects that need help are:
Dente Park, Rotary Park, Nativi Playground and Vine Street Playground. The Volunteer Hub will steer you to an area.
Volunteers are also invited to help with flood recovery cleanup at the Old Labor Hall, 46 Granite Street, Barre from 9 AM to noon on Saturday, August 26
This Clean Up event is for public space flood debris and litter. Please do not put any construction debris, hazardous waste or tires in the dumpster. Tires can be stacked next to the dumpster.
Download the Green Up Vermont app and join the FRC – Barre team today to receive updates.
Please use safety precautions when working in and around water and roadsides.
Thank you for your service to Vermont and your help to keep our lands beautiful!