Poster Art Contest Winner & Printable Poster
Congratulations to Jiya S., a third grader at Union Elementary as the winner of the 2021 poster art contest. We encourage all Vermont students to participate in our super fun contests – poster art, writing, graphic design, jingle, and video.
2022 Contest info and template
All Past Posters
Printable Poster
Writing Contest Winning Poem
Congratulations to Casey K., a homeschooled fourth grader.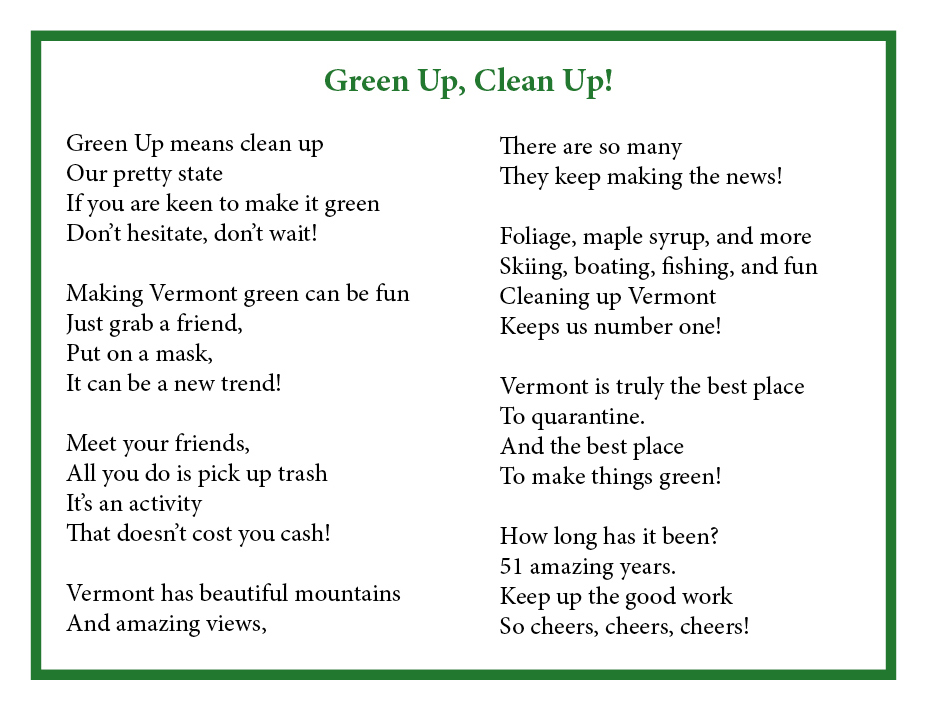 ?? What to
Recycle

?? • ?? How to

Compost

??

Our friends at the Vermont Department of Environmental Conservation have supplied these great cheat sheets to answer. If you have further questions about State guidelines visit vtrecycles.com.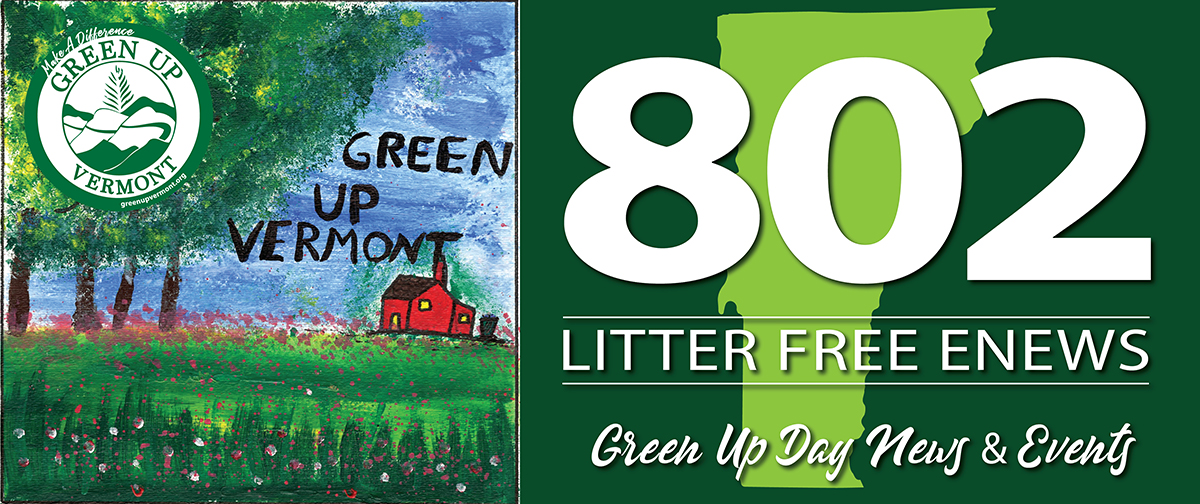 Stay informed with our 802 Litter Free Enews
Read our past enewsletters by clicking the archive links and be sure to sign up to receive the latest. We will never share your email address and only send three enews a year.
Spring 2020
Fall 2020
Spring 2021
Summer 2021